Built for comfort, and great for all-round adventure, the Classic is the original TentBox.


2-person capacity
Gas assisted opening, takes 1 min
Space to store bedding & ladder inside
Ladder, mattress & fixing kit included
The UK's #1 roof tent, built to last
The TentBox Classic is the original TentBox, which has stood the test of time. It's seen many improvements over the years, but the fundamentals are the same: quick to open, easy to use and super comfortable
Designed in the UK, the Classic has a gas-assisted opening mechanism, meaning it can be set-up within 1 minute, making you the envy of fellow campers everywhere you go. Be prepared for people looking on in disbelief!
The brilliant thing about the Classic is that you can store your pillows and bedding inside when it's closed, so you literally arrive, pop-it open and you're ready to camp! It's the closest thing to having a Campervan, without owning a van.
What are you waiting for? Turn your car into a camper, and start adventuring today.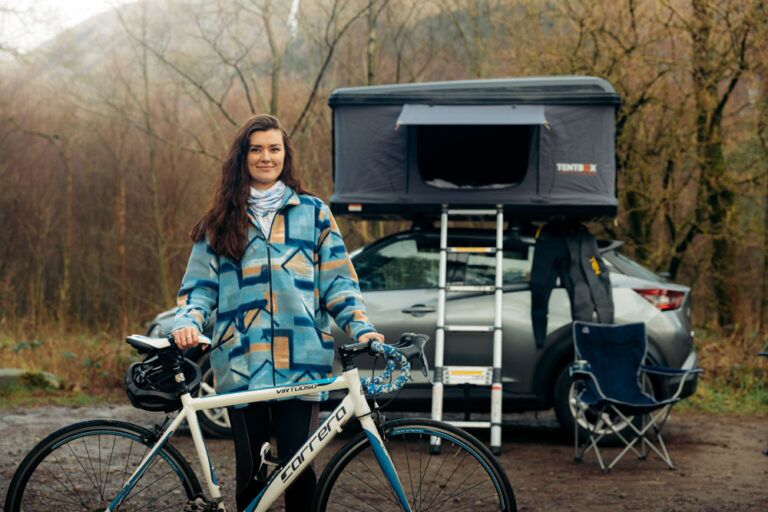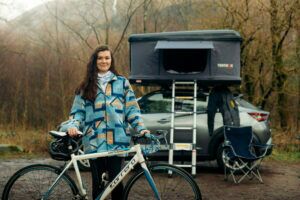 Features
Gas assisted opening
Opening takes just 60 seconds
Simply unbuckle the latches, push the shell upwards, and the gas struts will do the rest of the work for you. Normal ground campers will be in awe!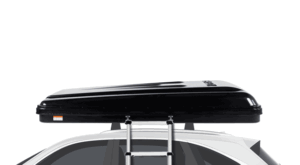 Fits most vehicles
The TentBox Classic will fit on almost any vehicle. Please contact us if you have any concerns or would like to double check!
Installation takes 30 minutes.
Built for comfort
The inbuilt foam mattress is super comfortable. If you prefer a super-soft sleep, we have a memory foam topper that you can purchase separately. This is the height of luxury!
The Classic also has an insulated lining attached to the roof and the base. This makes for an extra-cosy nights sleep.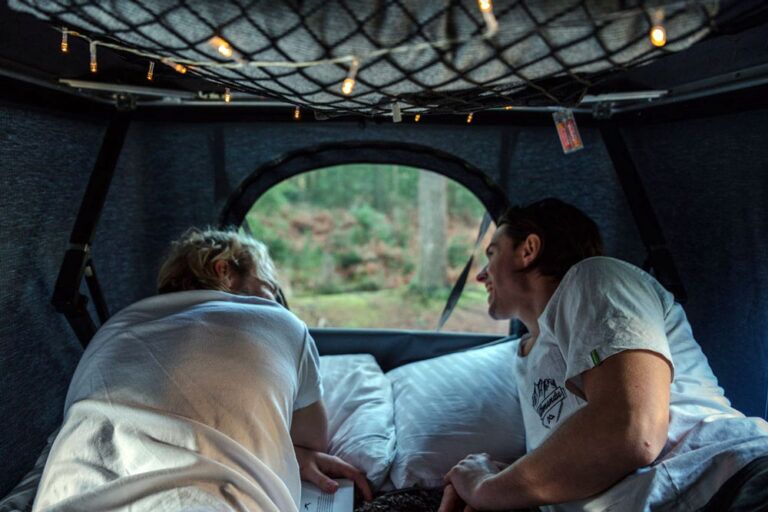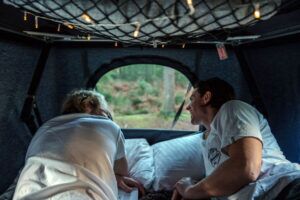 Leave your bedding inside
One great feature of the TentBox Classic is that you can leave your bedding and pillows inside, when it's closed.
This means as soon as you arrive, you pop-it and are ready to camp.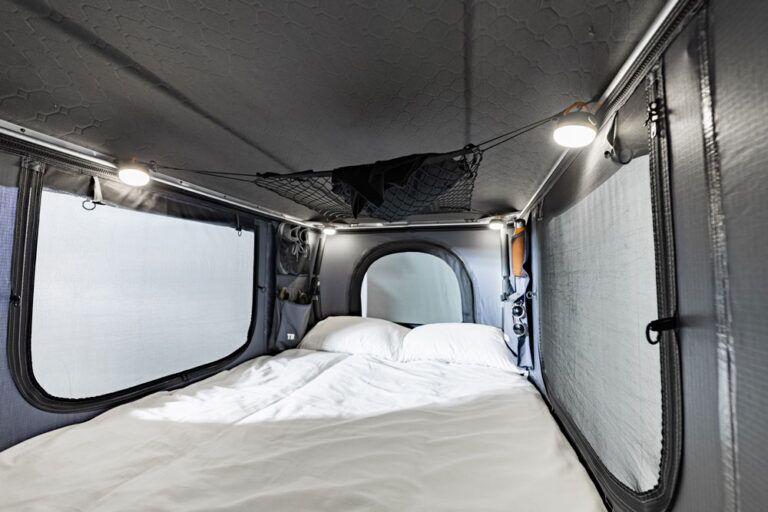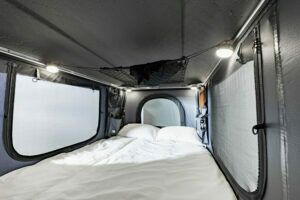 See how easy it is!
Aerodynamic, hardwearing shell
The outer shell is made from vehicle-grade ABS.
It's super hardwearing, crack resistant, and the aerodynamic shape cuts through the air.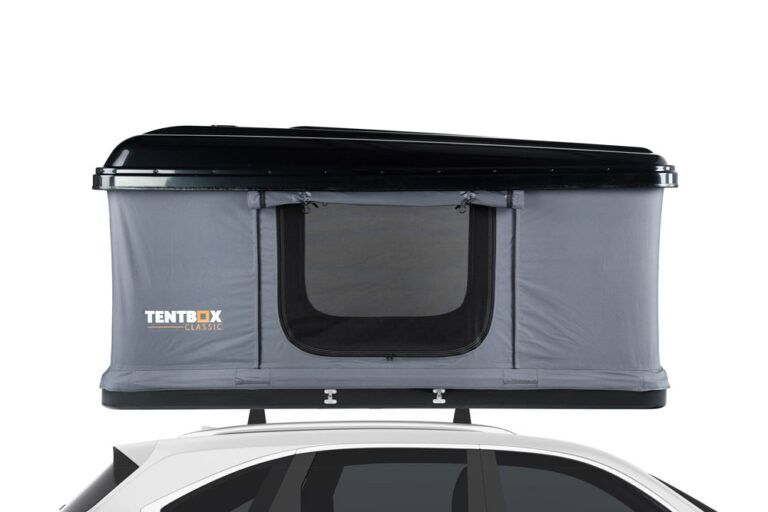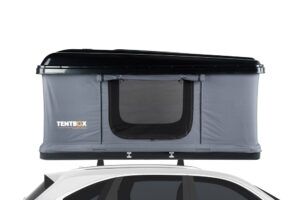 Plenty of storage
The cargo net on the roof is great for jackets & jumpers, and the side pockets for laptops, waterbottles, keys and wallets, and whatever else you may be carrying!
And remember, you can leave your bedding inside when it's closed as well.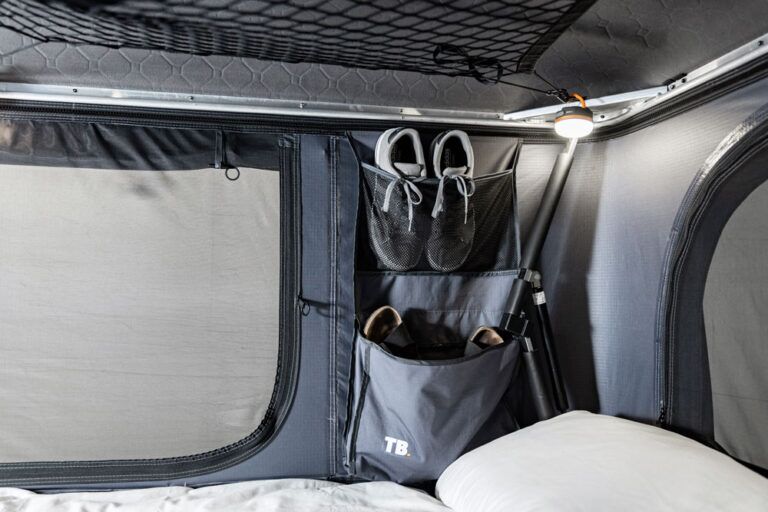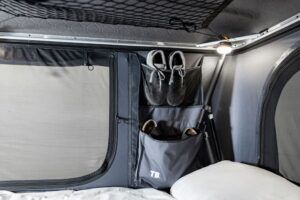 Fly-mesh protection
All doors and windows have a fly mesh layer.
This means you can let the breeze in, but keep the bugs out.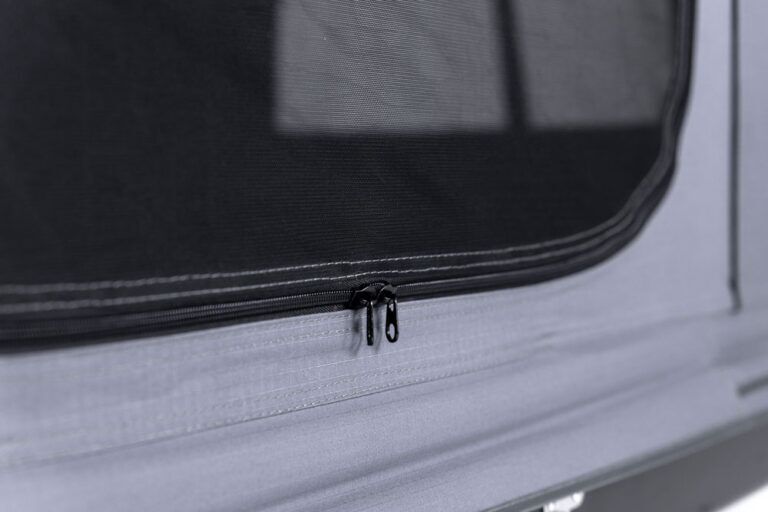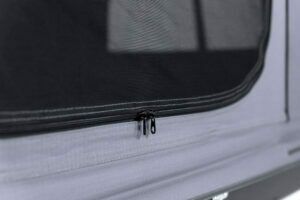 Designed in Britain
The TentBox Classic is designed in the UK
It was one of the first models, and has stood the test of time!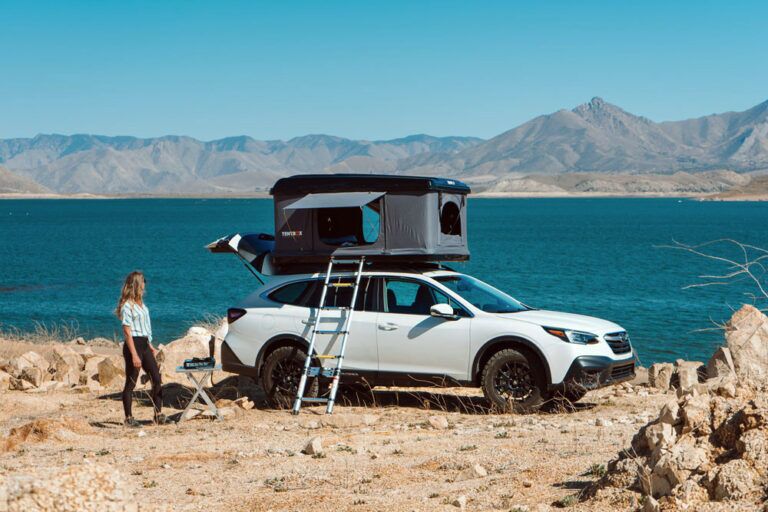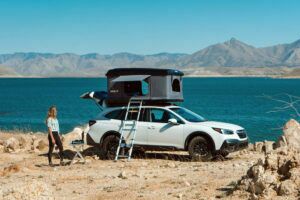 Built for British weather
The canvas is 100% waterproof, and the ABS shell is impermeable. This means it can stand up to even the harshest rainstorms.
All seams are silicone sealed, with waterproof zips on the windows.
The TentBox Classic is rated to last in winds of up to 39mph (which is a pretty heavy storm).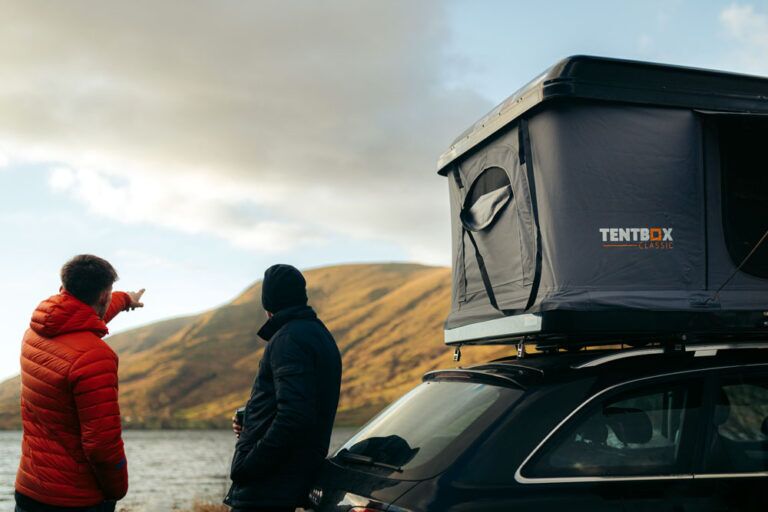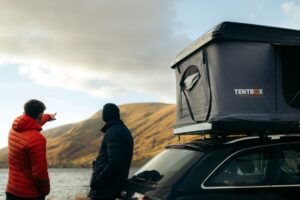 Built to last
Our products are a long-term investment
The frame is built from high-qualiity steel and aluminium and the shell is made of of vehicle-grade ABS. The fabric is of the highest quality, with high-end zips to match.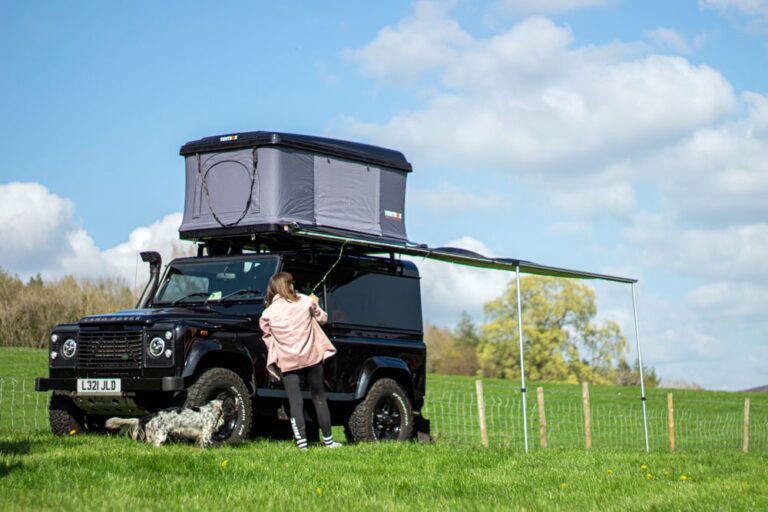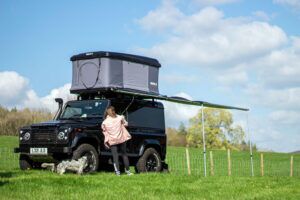 Support your hobby
Do more of the things you love
TentBox is a cost-effective way to support your outdoor hobby. Turn your car into an adventure-ready camper so you can get outside more on the weekends.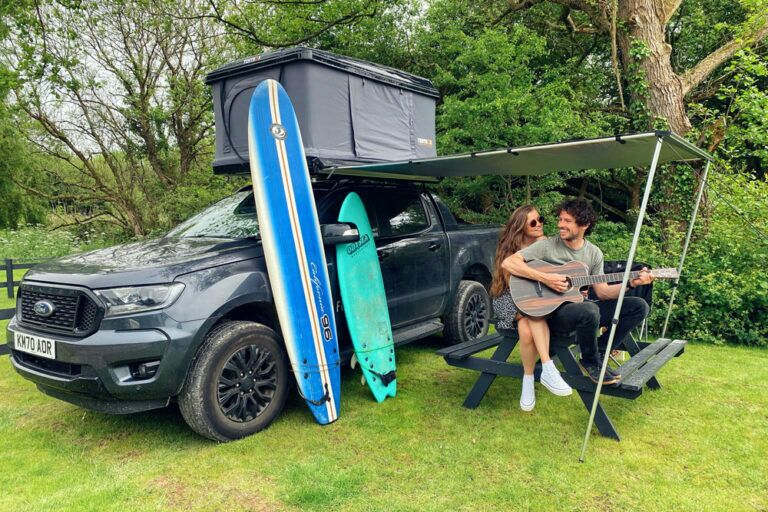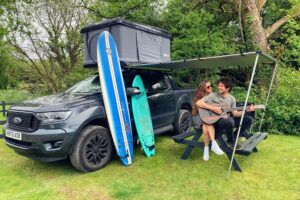 Cost-saving, environmentally friendly travel
Save money on flights and hotels
A TentBox Classic pays for itself in a couple of years, and is an investment for life. It also allows you the freedom and opportunity to spend more time outdoors.
5 year warranty
That's how much we believe in our products
Our warranty is industry leading, and our UK based team are always on hand to help. If you need a spare part, we have it.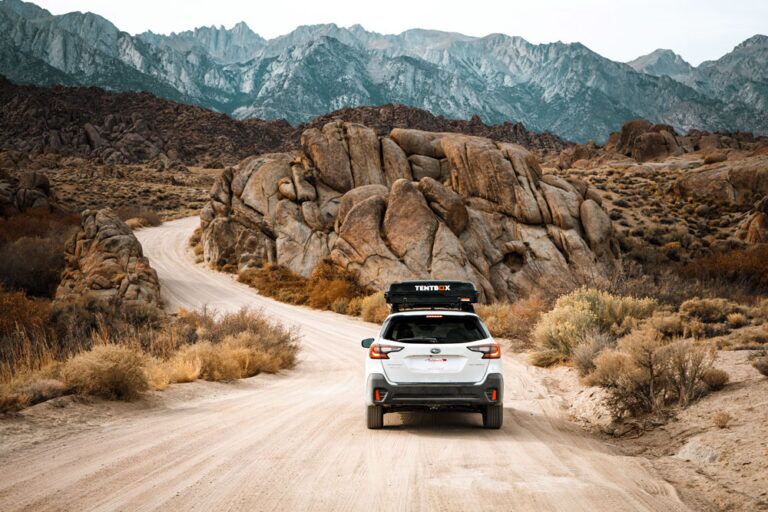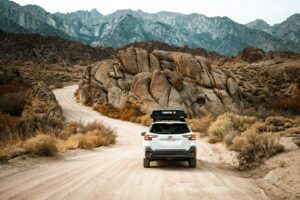 TentBox Welcome Kit
The TentBox Classic comes with a welcome kit. Think lights, toothbrushes and even a lanyard for your keys.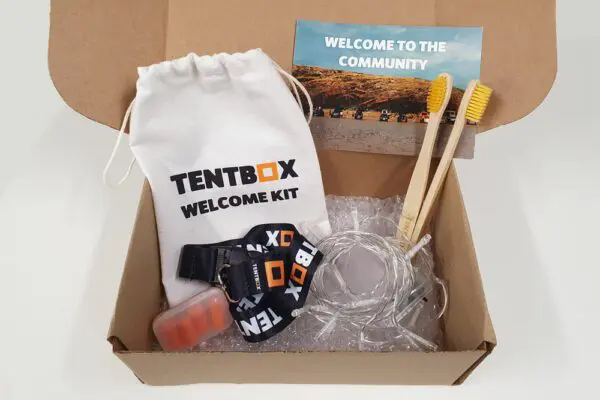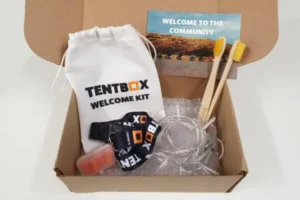 What's included?


Technical Specifications
| | |
| --- | --- |
| Colour | Black Edition, White Edition |
| What's included? | Telescopic Ladder, Foam Mattress, Fixing Kit, Welcome Pack (with fairy lights!) |
| Sleeping Capacity | 2 person |
| Initial Installation | 20 minutes |
| Set-Up Time (once installed) | 1 minute |
| Opening Mechanism | Automatic, gas-assisted |
| Store Bedding Inside | ✔️ |
| Integrated Storage | Cargo net on roof and side pockets |
| Wind Rating | Up to 39mph (Gale force 8) |
| Seasons | 4 Season |
| Anti-Bug Mesh | ✔️ |
| Product Weight | 65kgs |
| Internal Weight Capacity | 300kgs |
| Dimensions (closed) | 128 x 210 x 35cm |
| Dimensions (open) | 128 x 210 x 100cm |
| Sleeping Area (mattress) | 125 x 210cm, a UK standard double bed |
| Fabric Properties | Breathable 280gsm rip-stop canvas walls, with a 2000mm Hydrostatc Head Rating. Waterproof silicone-taped seams throughout, and waterproof zips on the end windows. |
| Shell & Frame Construction | Aerodynamic and insulated top and bottom shell, made from vehicle-grade ABS, with a UV protective agent. Welded aluminium frame, with stainless steel hinges and fixings. |
| Mattress | 6cm High-Density Foam Mattress (additional memory foam topper available) |
| British Design | ✔️ |
| Warranty | 5-year extended (included in the price) |
Delivery between 3 – 7 days