Park the shuttle truck, skip the lift
This 180mm-travel bike defies categorization and opens new realms of terrain.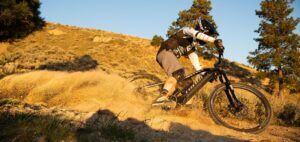 Your access to the rowdiest terrain, steep backcountry lines, and local chunder just got a lot better. With aggressive geometry, 180mm suspension travel, a coil spring, and Bosch Gen 4 drive system, the WFO e9 is ready to punch your ticket to the top of any trail and capably carve its way down, no matter how gnarly.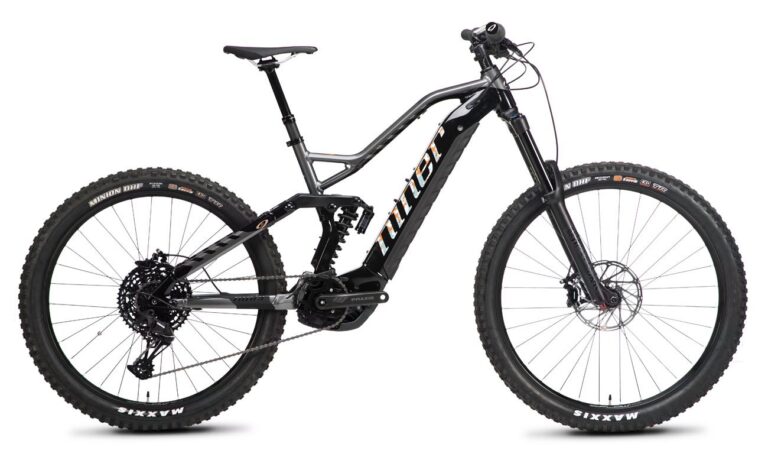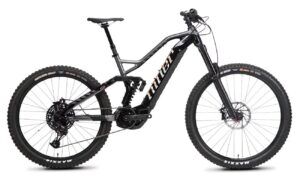 All in on aluminium
As on the RIP e9, the WFO e9 chassis is welded from 6061 aluminium frame mated to a one-piece motor mount. The intricately shaped motor mount cleverly houses upper and lower pivots, plus the lower shock mount, for a rock-solid foundation. Forged frame end links and dropouts bring added strength and the pivots ride on Enduro Max Black Oxide bearings for smooth, long life performance.
Torque sensitive, zero-lag power delivery comes courtesy of Bosch and the Gen 4 Performance CX drive system. Powered by a 625wh battery, this system delivers miles of reliable, predictable pedal assist in the most challenging conditions.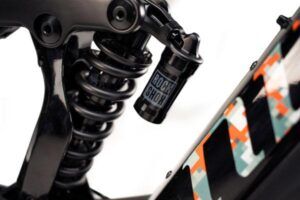 Supple yet stable coil shock suspension
Offering up 180mm of coil-sprung travel, the Horst link 4-bar suspension system offers ideal behavior in a pedal assisted application. Every parameter of this proven design was adjusted to achieve Niner's signature, supple yet stable suspension behavior. The leverage ratio, shock length, stroke, orientation and mounting location are tuned to Niner's specification. And because the rocker arm rotates the upper shock bushing far more than the lower, we added bearings to the upper arm and oriented the trunnion mount shock with the damper body on top.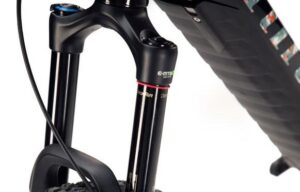 Best of both wheel sizes
Rounding out our WFO e9 is a "mullet" style, 29er front/27.5+ rear wheel setup. The smaller rear wheel keeps the chainstays short for snappy trail manners and offers up massive traction.
In short, you're free. Free to pedal instead of shuttle. Free to roam, explore, and ride whatever you want, whenever you want, with nothing holding you back other than your imagination.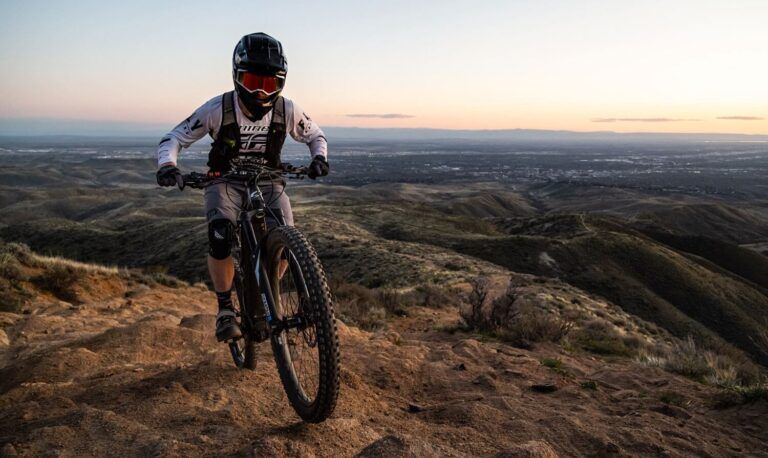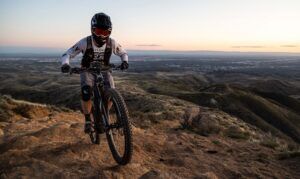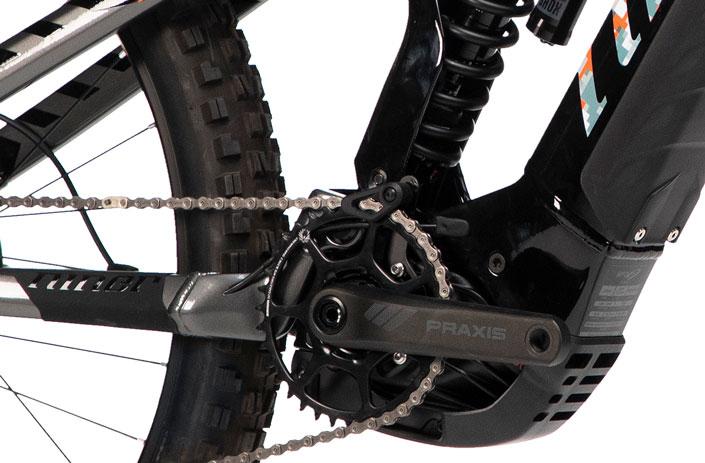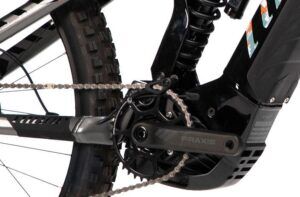 Bosch Performance Line CX motor delivers smooth, predictable power.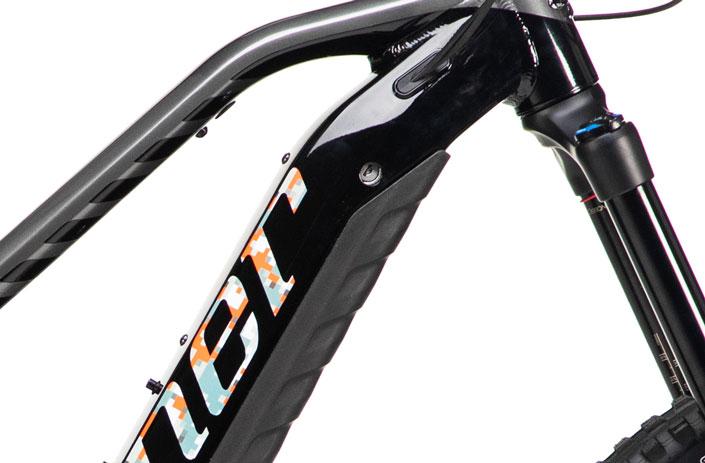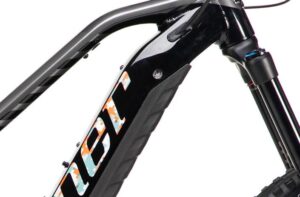 Power Tube 625 battery
625wh external downtube battery offers easy access and robust range of 80km (avg).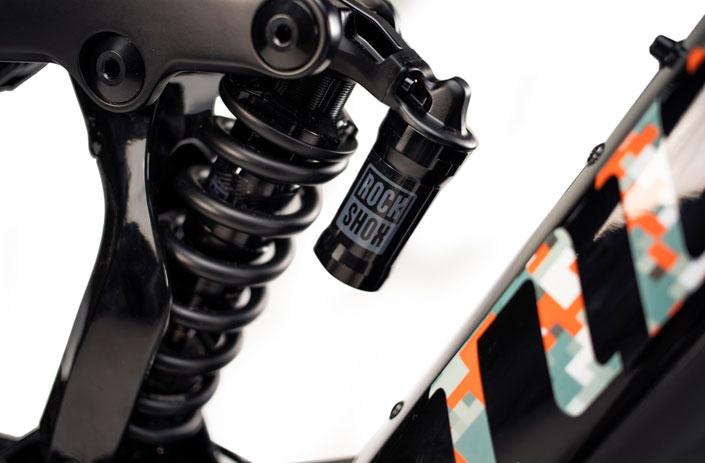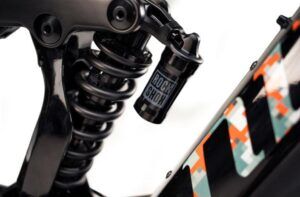 180mm suspension travel
Coil-sprung, Niner tuned Horst-link suspension with "right side up" trunnion mount takes full advantage of bearings in rocker link.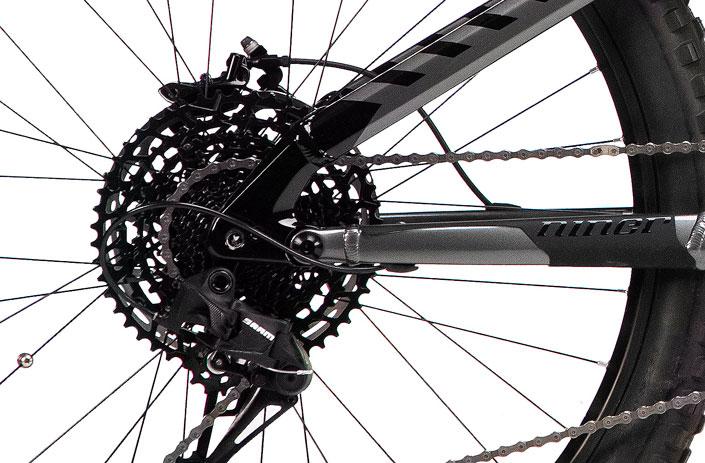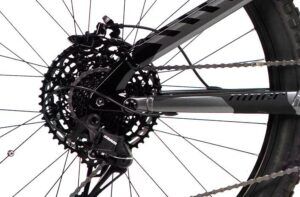 Enduro Max Black Oxide pivot bearings
The smoothest, most durable bearings in the industry. Made for life.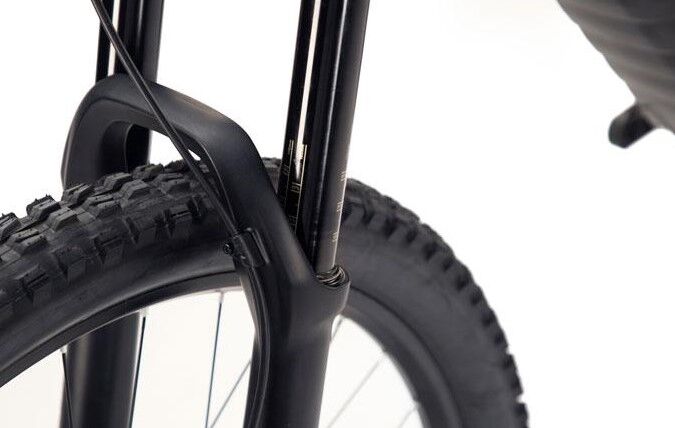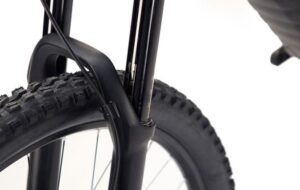 Mixed wheel size
Best of both wheel-size worlds, with 29" front and 27.5+" rear.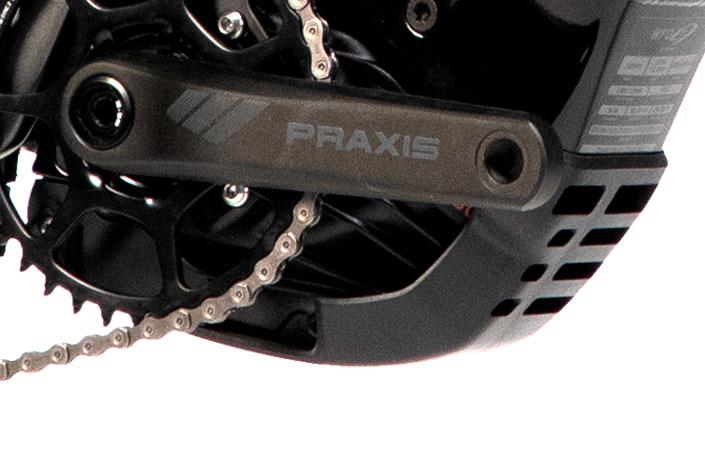 Integrated protection
Bash guard under motor protects against impacts.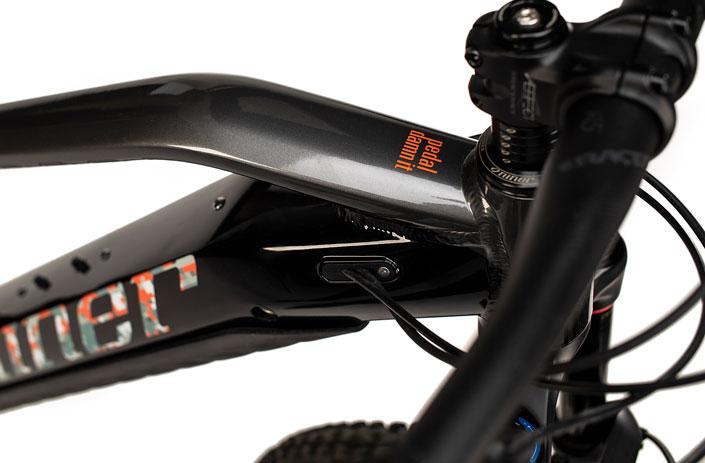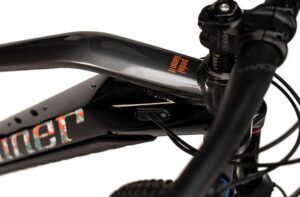 Welded 6061-T6 aluminium
Lightweight, stiff, and strong, with forged yokes and 1-piece alloy motor housing.