Did you know, one of the many definitions of Ray is: part of a line that has a fixed starting point but no end point. That's how we like to define our journey, as well as many we all take by bike.
Ray was actually named by one of our Founders, Neal. We like to think our bikes beam a little ray of light into the lives of the people who buy them. The Ray is a super practical commuter bike. It's fun, it looks cool and like a ray of light, it will give you a boost thanks to its radiant energy.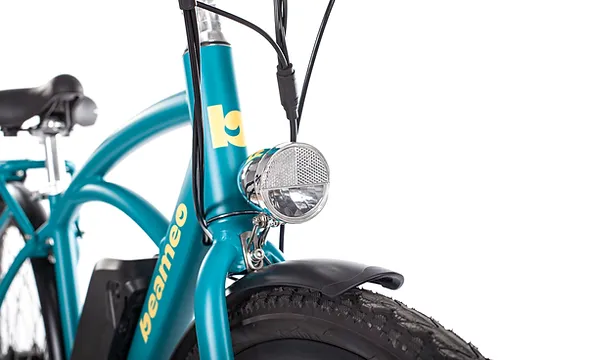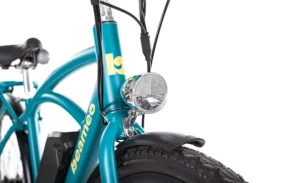 Me and you against the world. A picnic strapped to the pannier rack, wine glasses clinking as we hit dips in the road. The sound of our laughter fills the air, the breeze caressing our faces. We can seize the day and see where two wheels take us.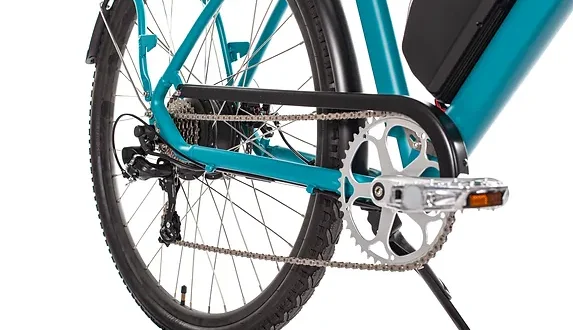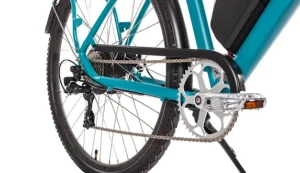 Someone looking to fall back in love with cycling. Let's explore what's around us and see more than the same four walls. Let's get lost to find fun and have more stories to tell.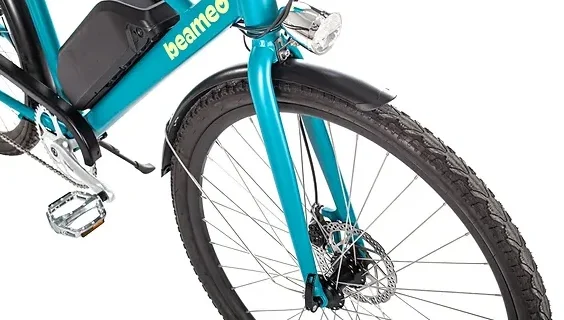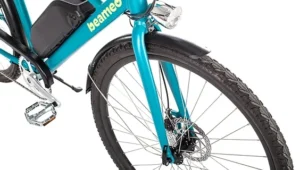 I will keep you comfortable and make you remember that it really is as simple as just riding a bike. You'll never get left behind and you're the one that gets to choose how much effort to give. I'm the ideal electric bike for holiday to high street and most things in-between.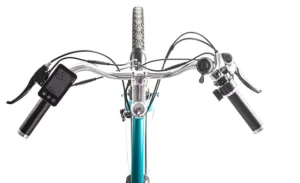 Dislikes
Stress, high blood pressure and being sat down for too long.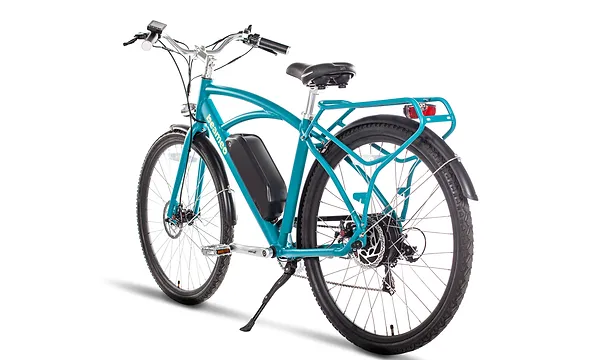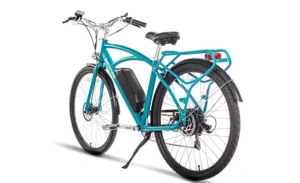 Likes
Being considerate about the environment (even if that means choosing to cycle just once or twice a week). Also, cake, who doesn't like cake?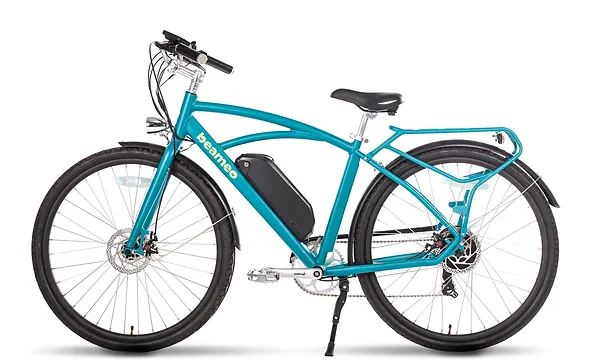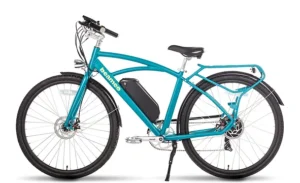 About Me
Commute in style and look effortlessly cool whilst doing so (is it cool to say cool anymore?). Fun, practical and the bike of choice for those who want something capable of a little bit of everything.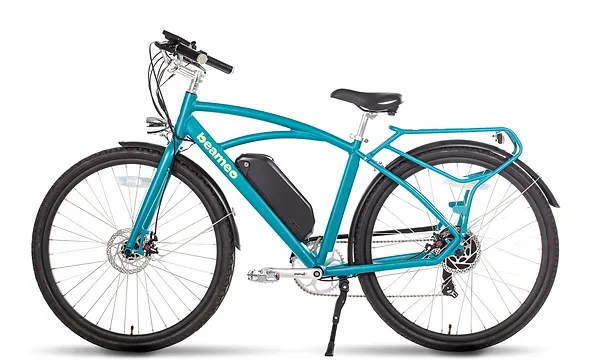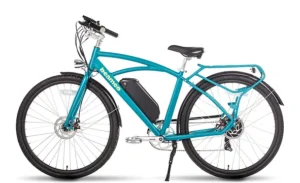 Technical Specification
Weighing in at 24kg, the Beameo Ray has a range of 30-120km. Equipped with a powerful 250w motor and LCD display, you can monitor modes on the go.
The Ray has industry-leading components. It comes specced with Shimano drivetrain and Tektro brakes offering reliable, durable performance. Finished with an LED light on the front, Justek saddle and Kenda tyres, the Ray is suited to a variety of riding. For the full specifications, see the tech sheet below.
(*Exact specification may differ from the picture shown and listed)
FRAME: 700C, Aluminum 6061
FRAME SIZE: 700C Frame height-19"
SUITABLE HEIGHT: 170-195cm
FORK: 700C, Aluminum 6061
BRAKE: Tektro MD-M300F/R Mechanical Disc Brake
BRAKE LEVER: PROMAX
HANDLE BAR: Aluminium
STEM: Aluminium
PEDAL: VP-565
SADDLE: SELLE ROYAL
GRIP: HUALONG
TYRES: KENDA , 700*45C
CRANK: PROWHEEL
SHIFTERS & REAR DERAILLEUR: SHIMANO, 7 Speed
CHAIN: KMC
GEARS: 7 Speed
LIGHT: F/R: LED
DISPLAY: KEYDISP
MOTOR: 48V 250W, Rear drive motor
BATTERY: 48V12.8A
CHARGER: 48V2A
KICKSTAND: With
RANGE: 30-120km
TOP SPEED: 25KM/H
NET WEIGHT: 25kg
MAX LOAD: 120kg
Warranty
5-year frame warranty (against failure through material or manufacturer defects)5-year motor warranty
5-year motor warranty
12 months warranty on forks, components and battery.
Consumable items such as tyres, inner tubes, grips, brake pads/rotors and chains are not included in this warranty
Delivery Information
Your new Beameo bike will arrive 3 – 5 days from the date of order (Weekends and Bank Holidays excluded). Once it arrives you will need to straighten and tighten the handlebars as well as put the pedals and wheels on.