Free Delivery To UK Mainland – Additional Costs May Apply To Scottish Highlands
The ADO A20F XE is the proverbial 'Dynamite in a small package'! This fat tyre electric bike is an exhilarating ride whether you are using it to commute or busting the trails in the countryside. With it's 250W powerful motor the A20F XE will make light work of steep hills while you comfortably enjoy life and feel free. Easily fold this dynamic e-bike and put it in your car, boat or campervan!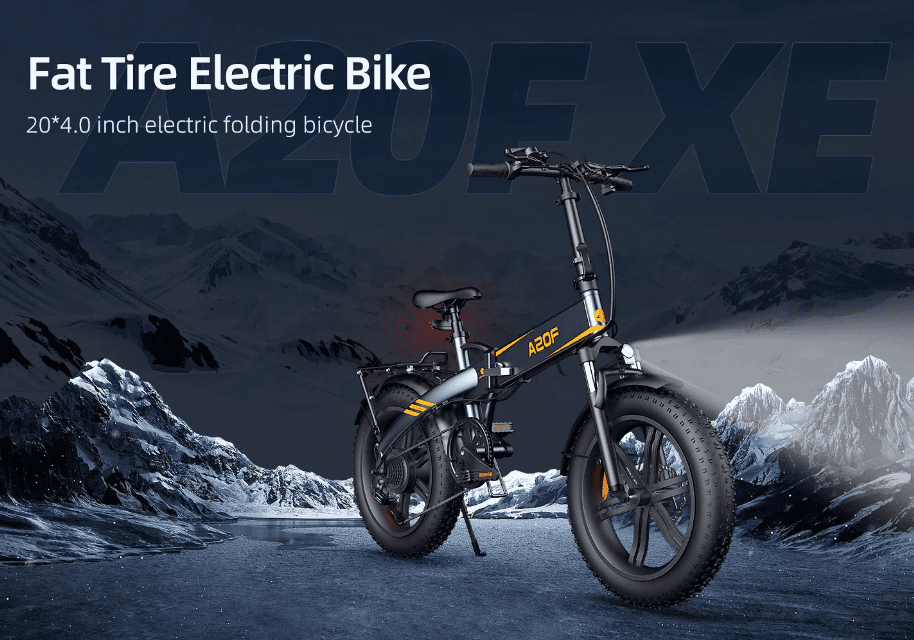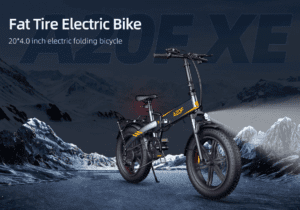 Frame
Light weight frame and to enhance the durability of the colour and make it less susceptible to discoloration the ADO A20 XE has four coats of paint.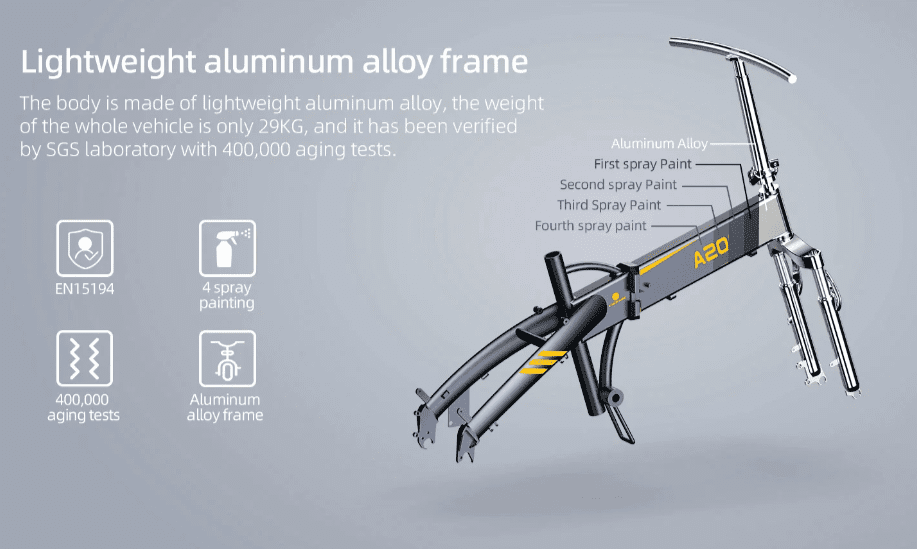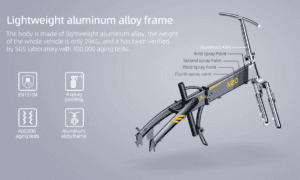 4 Brakes
The front and rear wheels are equipped with a double disc brake system with fast heat dissipation design to ensure smooth and safe braking in emergency situations.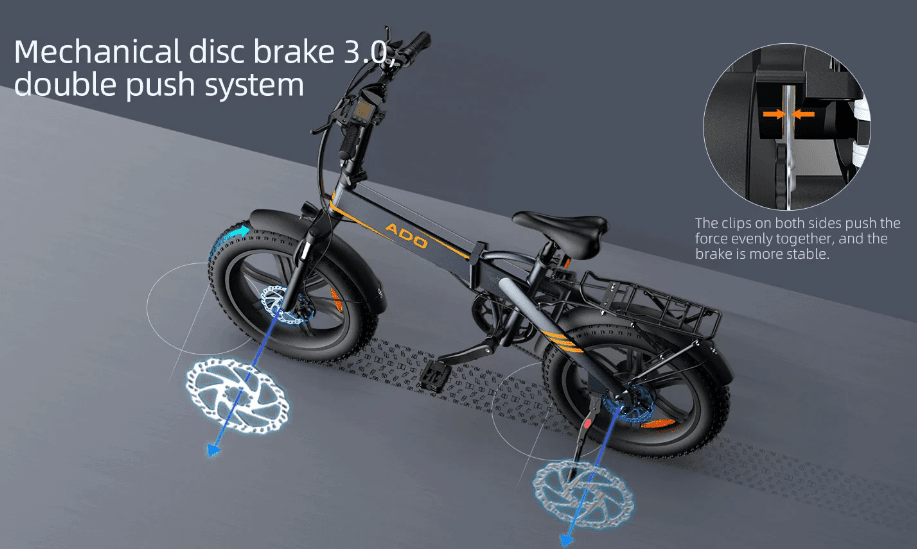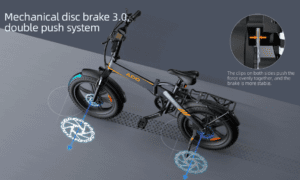 Genius Folding Design
The convenient tri-fold design quickly folds in 10 seconds. Folded size is 81 x 39 x 58mm and the bikes net weight is just 20kg. You can effortlessly fit it into the boot of your car, on your boat or campervan, or on the train for an easy ride anytime!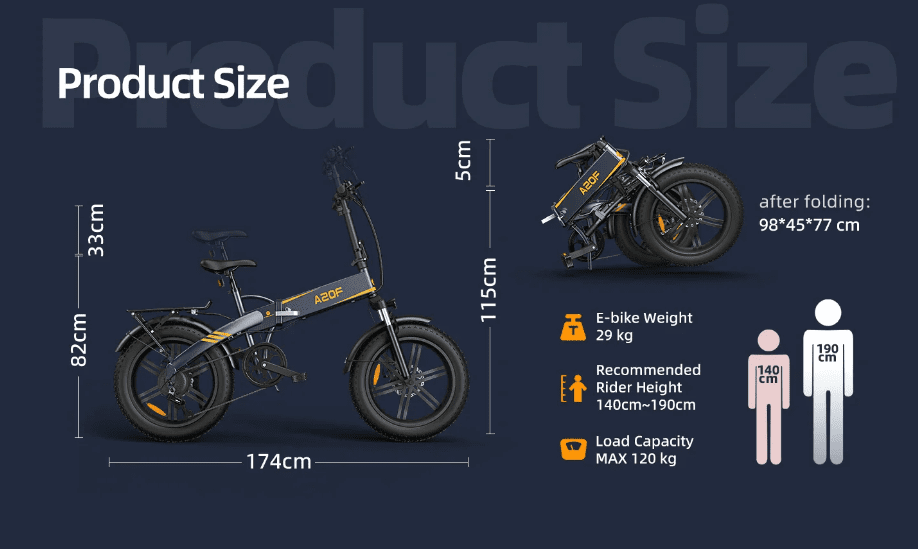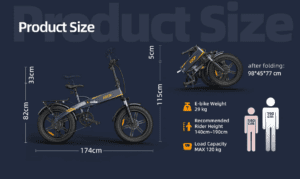 DEKRA CE Certification
ADO's A16XE has been through the DEKRA laboratory testing for reliable quality which is guaranteed. It's EU regulations EN15194 certification allows it to be legally driven on European roads.
The battery has a CE certificate from the DEKRA laboratory and all accessories meet the certification requirements of professional testing institutions.
G-DRIVE Pedal Assist Control System
The ADO G-Drive frequency conversion control system can quickly receive signals and detect, collect and analyse the vehicle to respond to different road conditions.
Different power assist modes can be switched at will while riding and collected in real-time to effectively reduce energy loss.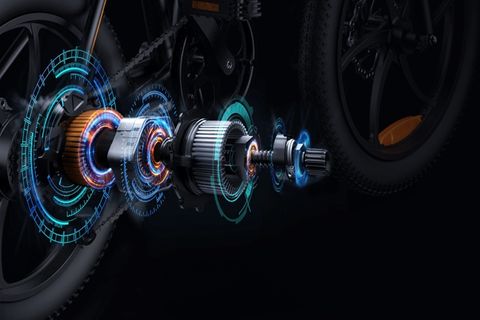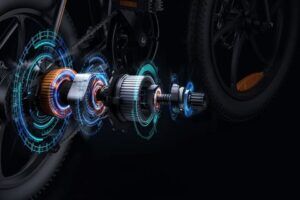 Removable 10.4 AH Lithium Battery
The lithium-ion battery of the ADO electric bicycle has the functions of overcharge, over discharge, overcurrent, and short circuit protection. After 1000 charges, the battery still maintains 80% of its capacity.
The battery cover is sealed and waterproof, effectively isolating the internal lithium-ion battery, protecting your safety and extending battery life.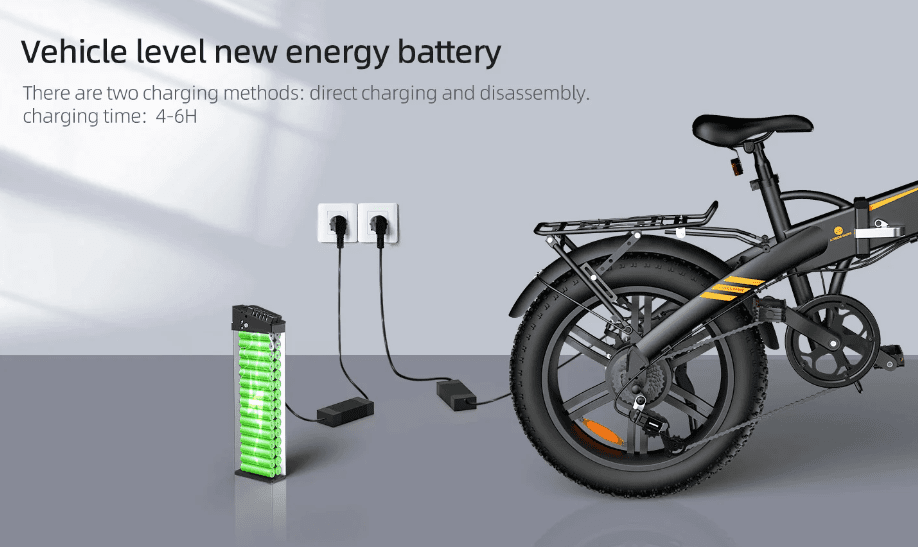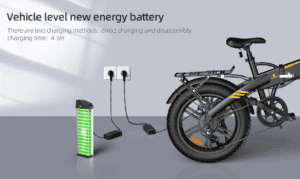 250W Powerful Brushless Geared Hub Motor
The newly upgraded high temperature resistant inner ring has better heat dissipation, which can reduce the decay speed of the motor magnet and ensure a longer life.
The maximum motor torque is 43Nm with enough power to take you further and conquer various road conditions.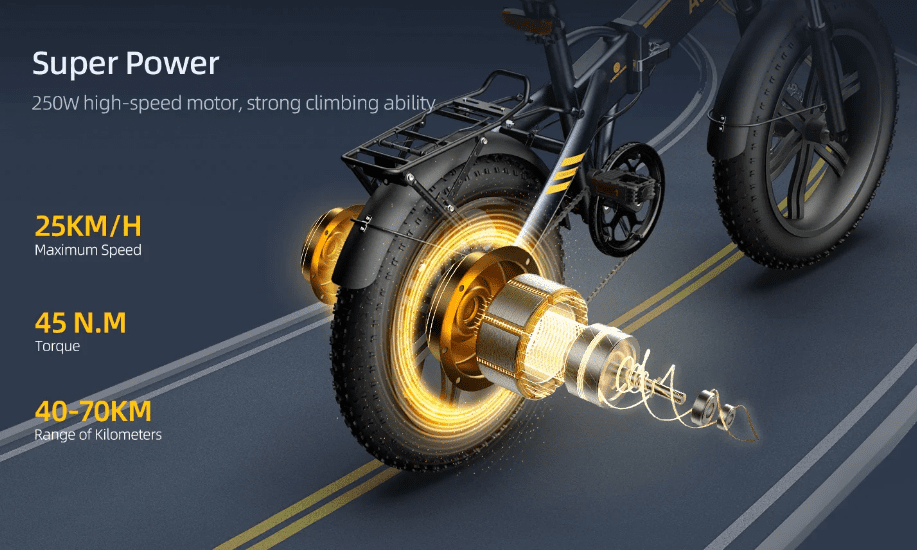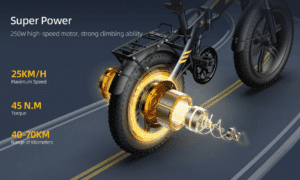 Shimano 7 Speed Transmission
The ADO A20F XE 7 speed gearing system gives you choice to cruise within your comfort zone, at high speed, regular pace or up the climbing sections.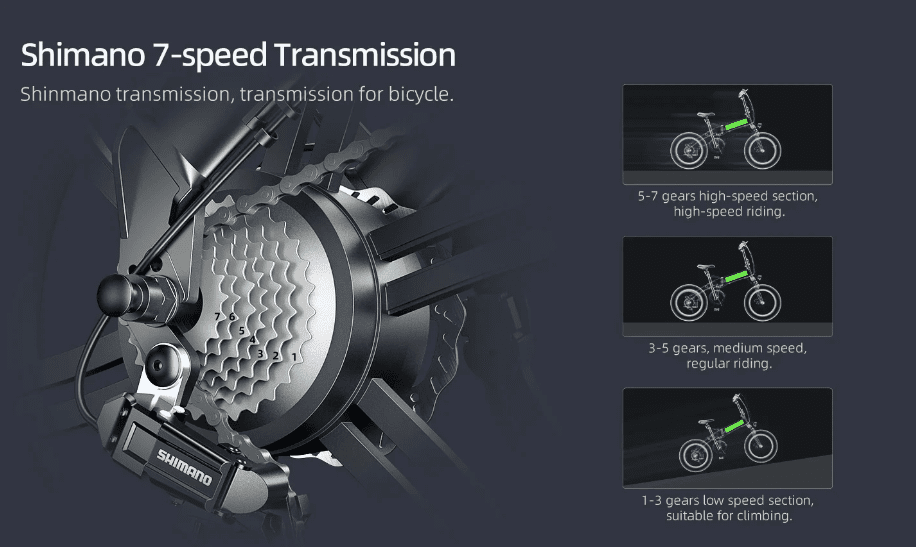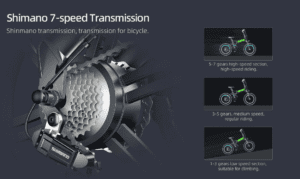 Front Fork Shock Absorption
Enjoy the freedom of a comfortable ride and with front shock absorption that adapts to the terrain.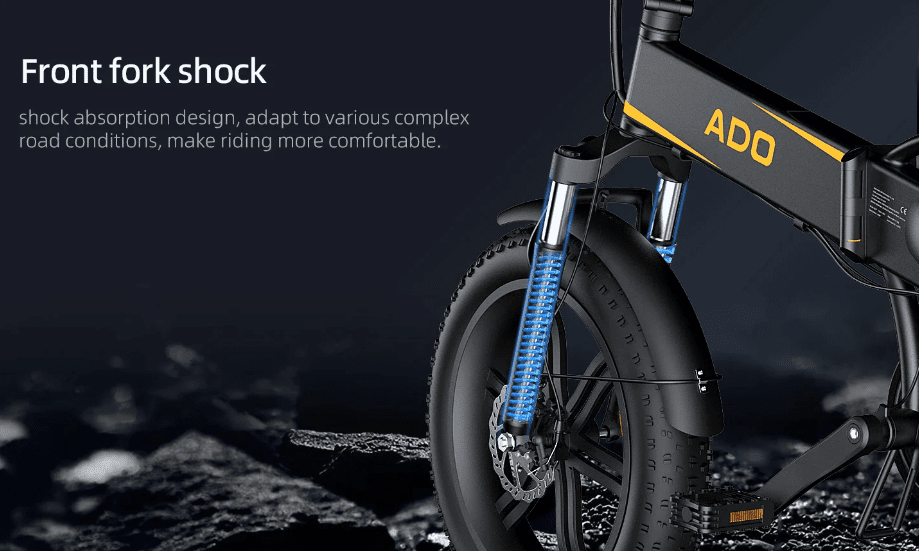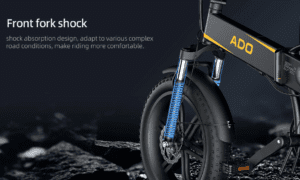 Long Range On One Charge (Dependant on rider weight, riding style and weather conditions)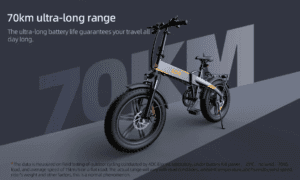 Fat Tyres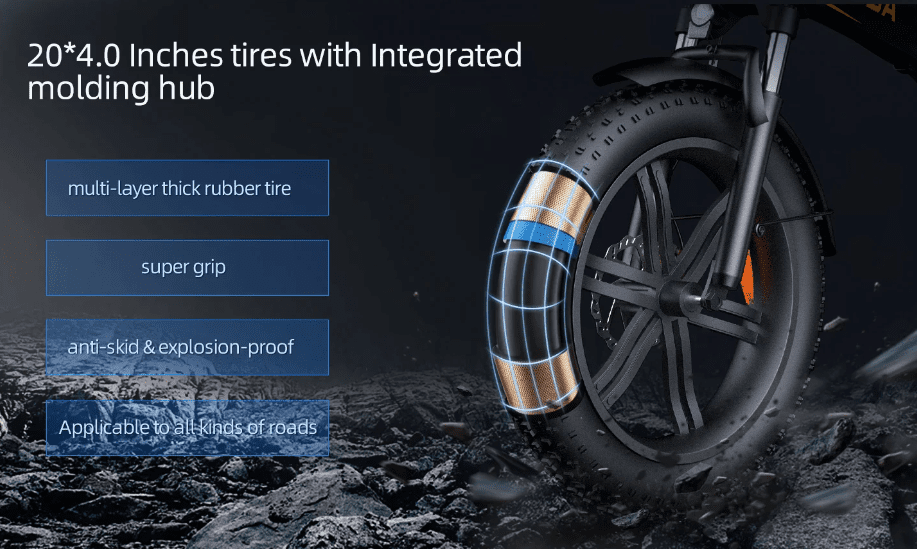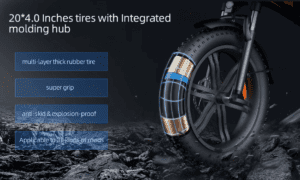 Lighting System
See and be seen!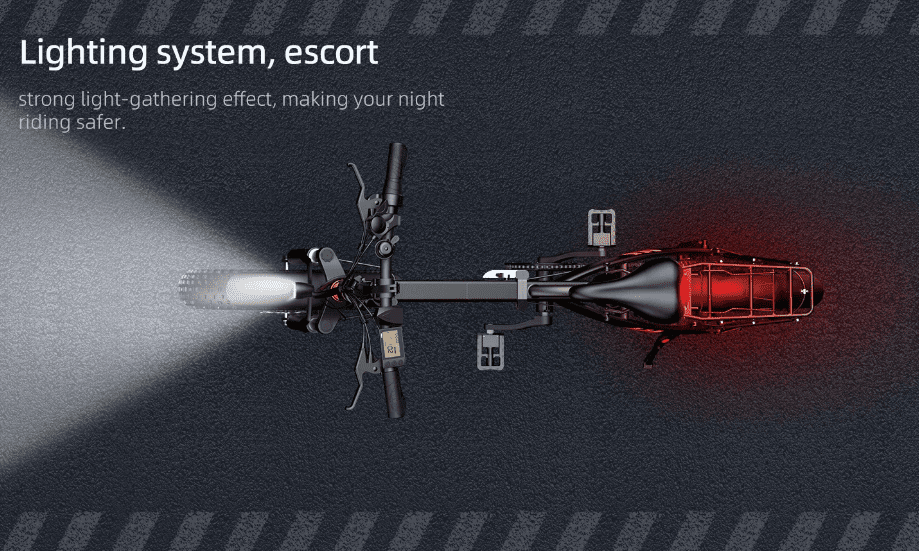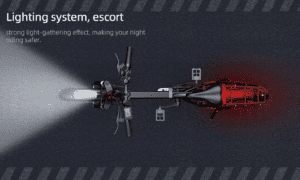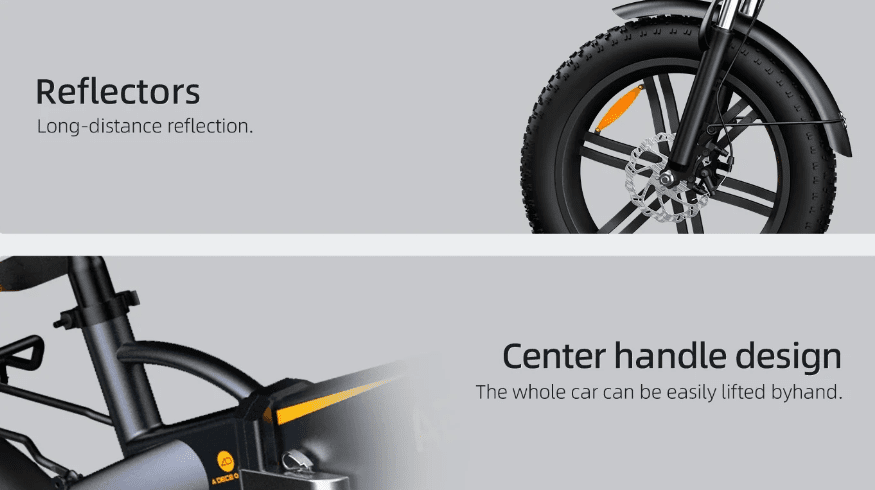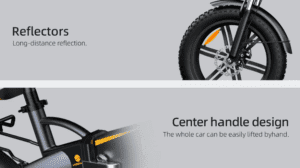 HD LCD Screen And USB Charging Port
The ADO A20F XE comes standard with an HD LCD display giving you real time data while you can charge your device with the built in USB port.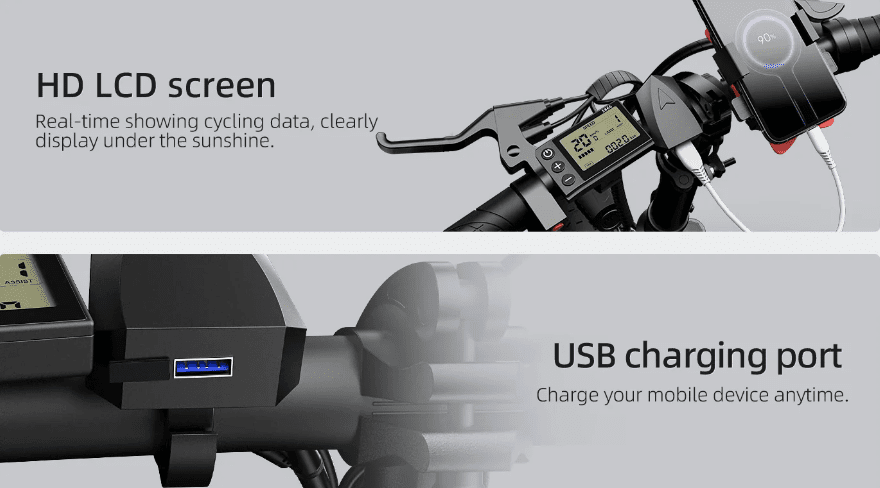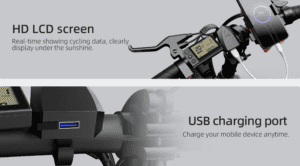 Rear Shelf And Fender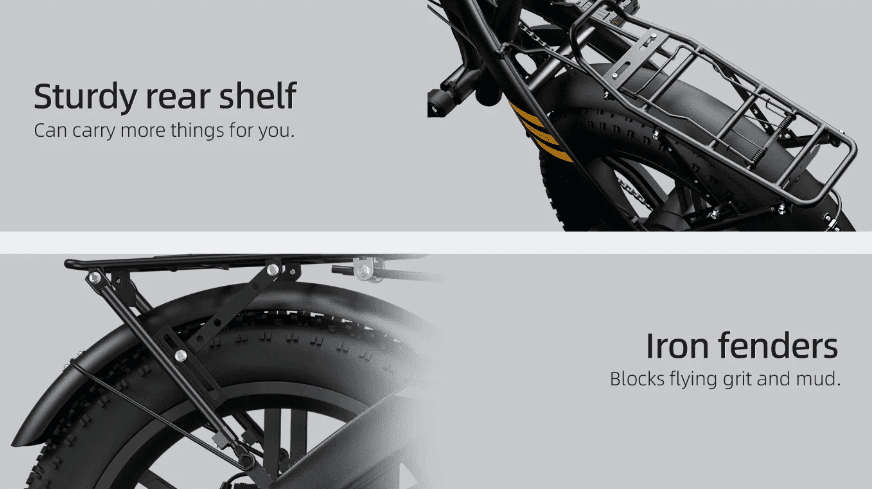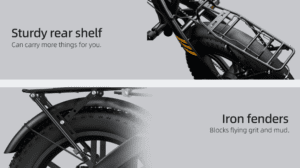 Non Slip Pedals


DELIVERY INFORMATION
Once you have placed the order for your new ADO bike, we will arrange for the delivery date and communicate this back to you. The usual delivery period is between 3 and 5 days. The bike will arrive in a box and some easy assembly will be required, however we will send you the relevant unboxing videos as a guide. We are always available to help should you have any issues.
Free Delivery To UK Mainland.
Additional costs may apply to Scottish Highlands.
1 Year Warranty